Funeral Services Gold Coast
Eco Memorial Park offers a range of options with our funeral services. We recommend a visit to one or more of our memorial gardens to find an ideal location to properly memorialise your loved ones.
Whether your loved one was a keen lover of nature that would love to be memorialised in our rose gardens, or they had a preference for a dignified cremation before being transferred to an elegant urn, we have a wide range of options for a funeral service to properly remember any loved ones that are no longer with us.
Here at Eco Memorial Park, we pride ourselves on ensuring that your experience is as stress-free and dignified as possible in this extremely difficult time.
From supporting you with making unexpected funeral arrangements to pre-planning a funeral with the deceased themselves in order to ensure that they are laid to rest in the manner they would like, our goal is always that you have the desired and dignified outcome from a loved one's funeral.

For further information on any of our funeral or memorialisation services, please reach out to us.
A memorial garden offers more than just a place for a loved one to rest—they're a place for family and friends to visit and remember the departed person's legacy. When you plan a funeral or burial service with us, you are welcome to visit and choose from our selection of over 18 stunning memorial gardens, helping you celebrate the life of your loved one in a way that fits you and your family's needs and desires.
A beautiful, natural, and environmentally-friendly setting provides the perfect environment for honouring, remembering, and celebrating life. Our gardens include the picturesque Water Memorial Gardens, the lush Tropical Rockery Memorial Gardens, and many other tranquil natural spaces.
 One of the most difficult parts of a funeral is trying to ensure everything the way your loved one would have wanted it. Of course, you can spend hours deliberating over each decision and trying to work out how your loved one would prefer to be laid to rest. By using pre-funeral planning, this process becomes much easier.

Or, if you personally are looking to take some pressure off your family in the event of your passing, pre-planning may be ideal for you. You can choose your own final resting place, the images that are to be displayed, and the style of plaque used, all whilst having the ability to pay for much of the service in advance.
Some of our other services are listed below. To speak to someone regarding any of our services, please don't hesitate to get in touch with us.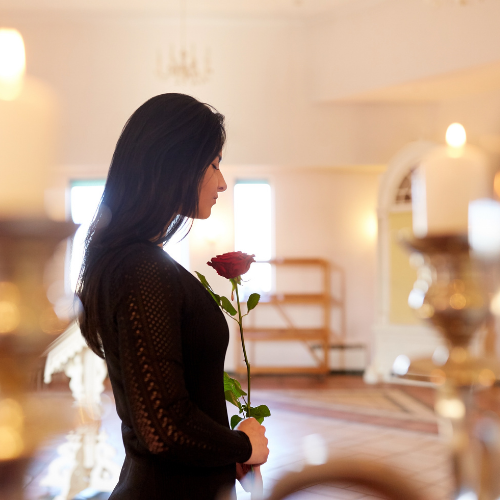 Wherever your loved one's family and friends are located around the world, they can now attend the service via a live internet feed.
At Eco Memorial Park, we offer you the ability to live stream your loved one's funeral service on the Gold Coast for family members or friends who are unable to attend in person. The live broadcast is streamed securely through advanced internet technology, accessible only via a private link—so only trusted family and friends will have access to the service.
If desired, guests (both physical and virtual) can rewatch the service at a later date.
Eco Memorial Park offers a range of cremation urns and keepsake jewellery to beautifully preserve the memory of your loved one. Bio Urns, innovative modUrns, and bereavement bears are all available for purchase. If you're unsure which option will suit your family's needs, our experts can also help you choose the perfect urn or keepsake to meet your desires.
An eco-friendly outdoor funeral, abundant with natural beauty and a peaceful setting, is a meaningful way to honour the life of someone special who always loved being outdoors. Testimonials from our customers have praised our gardens, which offer a serene environment for memorialisation and remembrance.
Eco Memorial Park's tours are interactive and informative, serving small groups. These tours are perfect for individuals, couples, families, community groups, special interest groups, seniors' groups, and support organisations.
During the tour, you'll discover answers to important questions and find out more about the cremation process, along with ways to reduce environmental impact. Connect with other interested visitors and learn practical things you can do to help the environment.
Consider the Eco Memorial Park for your funeral catering needs. We offer catering for guests who would like to gather, share stories, and enjoy light refreshments following the service. We serve complimentary tea, coffee, and biscuits, along with various catering options in our lovely undercover gazebo area. If guests have special dietary requirements, don't fret—we'll gladly cater to their needs.
Our eco-friendly waste management program focuses on recycling resources to help those who are less fortunate. If your loved one is to be buried with implants such as hip replacements, pacemakers, and braces, our implant recycling program is a fantastic way to help your loved one give back to the community even after they're gone.
Get In Touch With Us
If you're looking to organise a funeral, either for yourself going forward or a loved one that has recently left us, please get in touch with Eco Memorial Park. Our expert team have a wealth of experience in funeral organisation and can help you to organise a dignified event which properly represents the life of the person being remembered.
Contact us today via phone or email for more information on how you can organise an appropriate and suitable memorial service for someone that you love.