Crematorium Gold Coast
At Eco Memorial Park, we are committed to providing Brisbane and Gold Coast cities an ecologically sustainable and environmentally friendly facility to hold their goodbyes. Browse our website for further information on our chapel and/or memorial gardens.
We cater to all of South East Queensland just off M1 Exit 38, Jacobs Well Road near Yatala. We are within easy driving distance of the Alberton Cemetery, the home of the Gold Coast City Councils preferred natural burial centre. Conveniently located midway between Brisbane and Gold Coast and easily accessible off the M1 Exit 38.
Our funeral services aren't limited to the essentials. We offer comprehensive funeral and memorial services under a number of simple packages that allow our customers to tailor their services to whatever is required.
This includes individual memorials as well as urns and keepsakes and catering. If you're looking for quality, environmentally responsible funeral and cremation services on the Gold Coast, contact us at Eco Memorial Park and we'll do our best to meet all of your needs.
Environmentally Friendly Crematorium
In order to quantify our environmental commitment and truly deliver an environmentally friendly service, we confidently boast that rainfall is collected and stored in tanks and dams; waste water is treated onsite for use in irrigating the memorial gardens.
Green waste is mulched onsite and returned to the garden as compost mulch.
General waste is collected and diverted to recycling programs.
Our cremator operators are trained to operate and maintain our state of the art cremation equipment in the most ecologically responsible way.
Light bulbs have been replaced with low energy bulbs and solar panels installed to take advantage of our Queensland sun.
Please don't hesitate to reach out to us for further information.
Why Choose An Eco-Friendly Memorial Service?
Eco-friendly memorials are growing in popularity every year, with more and more people choosing to say goodbye in a sustainable and environmentally positive ceremony.
For many people, it's a sign of respect to the departed, taking into consideration their loved one's desires to have an eco-friendly funeral when the time comes.
For others, it's a personal choice: none of us wants to leave a harmful footprint on the earth while we're here, and choosing an ecologically responsible funeral service is one small step towards living a planet-friendly life while we're here. Arrange an eco-friendly memorial at Eco Memorial Park.
All of our funerals and services can be live-streamed, so that friends, family, and loved ones from all around the world can attend the service no matter how far the distance.
Funeral live streaming has gained popularity in the past couple of years, and it's a convenient way to ensure that everyone whose life has been touched by the departed can say goodbye.
Our live streams of funerals are only available via a private link, which means that your service is kept private with only those individuals you choose to share the link with able to attend digitally.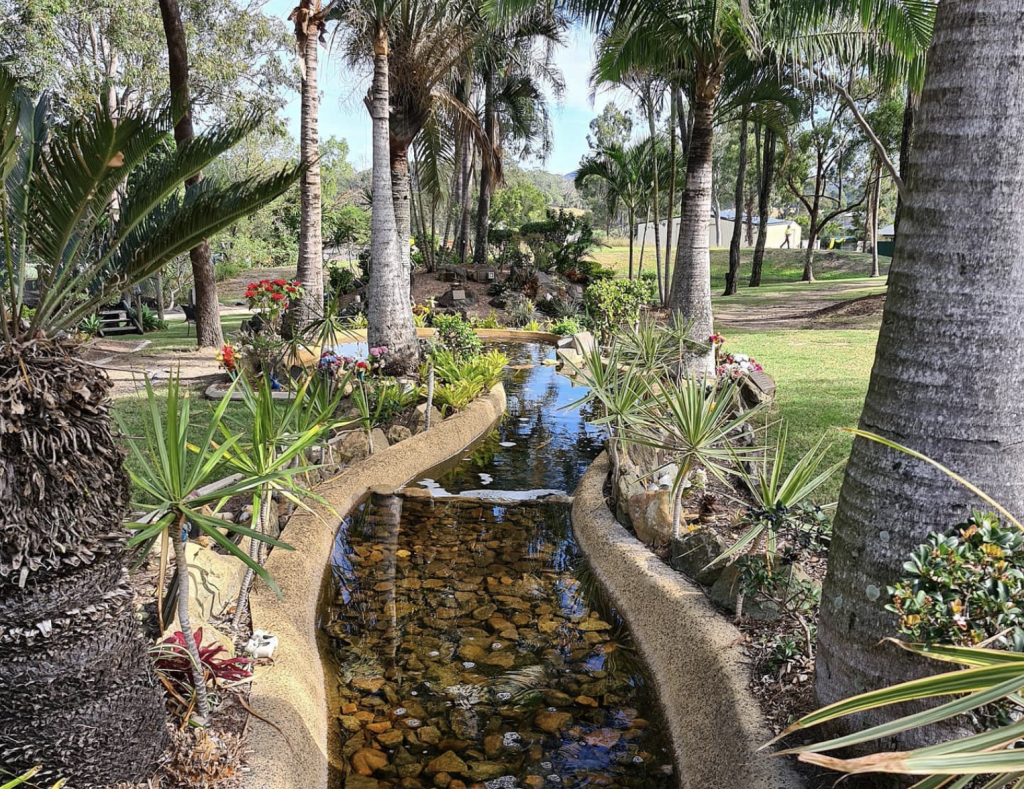 At Eco Memorial Park, we offer a personal service from start to finish. Losing a loved one is one of the hardest things that people go through, and arranging a funeral isn't easy during a period of grief.
Contact us today at Eco Memorial Park and let us help you through this difficult process.